What Are The Key Ingredients For Driving Employee Retention?
One of the most significant challenges that organizations face today is retaining their top performers. The Great Resignation, global pandemic, and other factors have played a part. However, there are many reasons why certain employers find it difficult to bring new employees on board and hold on to them in the long run. This eBook features 8 tried-and-tested employee engagement strategies to help you motivate your workforce and create an L&D program that provides ample support.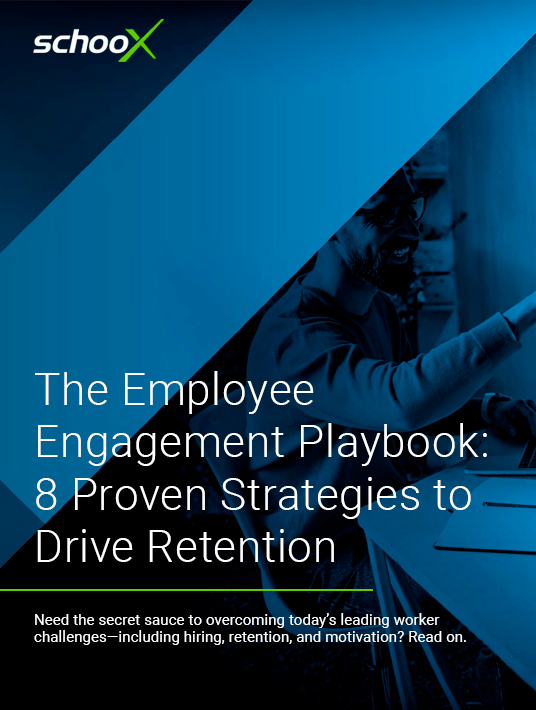 eBook Release
The Employee Engagement Playbook: 8 Proven Strategies To Drive Retention
Learn about proven employee engagement strategies and the technology needed to hire the best workers, retain them, and motivate them to perform at their highest capacity while loving their jobs.
Why L&D Should Be An Essential Part Of Your Employee Engagement And Retention Strategy
Some organizations naturally assume that an impressive benefits package is the best way to attract new talent and retain them. However, many modern staffers are looking for growth opportunities that allow them to build vital skills and continuously develop their competencies. In fact, they expect ongoing training that helps them address emerging challenges, improve performance behaviors, and strike a better work-life balance. For example, they have JIT resources to overcome everyday obstacles minus the stress so that they're better equipped to tackle their work duties and make the most of their time on the virtual clock instead of having their job responsibilities spill over into their personal lives.
About This eBook
How do you encourage your employees to stick around and keep contributing their talents? How, exactly, does effective Learning and Development fit into the big picture? How can you personalize the training process for every member of your team? You'll find the answers to all of these questions and more in The Employee Engagement Playbook: 8 Proven Strategies To Drive Retention by Schoox. Here's a brief glimpse of what you'll find inside this guide:
L&D Plays a Leading Role in Employee Recruitment, Retention, and Motivation—Here's Why
Mobile Learning Must-Haves—Engage Learners Wherever They Are
Create a Microlearning Strategy That Delivers Performance Support in Bite-Size Chunks
The Key Ingredients for Creating a Continuous Learning Culture
The Power of Personalization: How Adaptive Learning Drives Employee Engagement
Why Add Social and Collaborative Learning to Your Program?
Learning ROI—How to Measure the Business Impact of Learning Programs
4 Tips for Finding an LMS That Unlocks Employee Potential
How To Get Your Copy
Download the eBook The Employee Engagement Playbook: 8 Proven Strategies To Drive Retention to discover how to leverage technology to hire, retain, and inspire top talent. It features insider tips to make your existing employee development program more collaborative, learner-centered, and results-driven.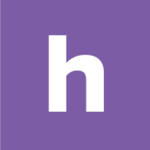 Homebase
Make work easier. Running a small business has never been harder. Homebase helps with free tools to track time and manage your team.