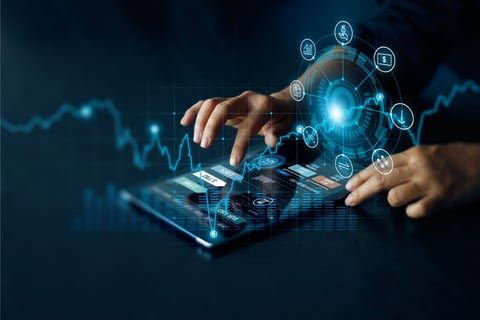 HowdenCAP, a division of international insurance broker Howden, and specialty carrier Mosaic have partnered to launch an integration of their technology platforms that aims to drive efficiency and speed of risk placement in the structured credit insurance market.
The launch represents the first direct insurer-broker application programming interface (API) in the sector, the companies said. Through the API, HowdenCAP's Tepfin X structured credit insurance placement program connects with Mosaic's insurtech platform through the carrier's API Gateway, enabling structured data to be easily exchanged and processed for submissions intake and triage. The partnership will allow clients and their brokers to obtain offers and execute business from across the structured credit market.
"This is an extremely exciting development in the Tepfin X journey, and we are delighted to achieve this significant milestone with Mosaic," said Oliver Bowes, executive director of HowdenCAP – Global Credit Solutions. "It is very apparent that the structured credit market is becoming severely fragmented, creating huge inefficiencies for insurers. APIs are a key tool to negate this issue, and this is the first step for us in creating an end-to-end ecosystem that will be of great benefit to our clients in the long run. Now we are API-proven, we are taking this opportunity to invite all insurers and clients – and brokers – to come and integrate with Tepfin X. We are ready."
Read next: Howden to launch a new platform for insurance startups
Tepfin X connects externally to any API-ready structured credit broking, client or insurer system. Mosaic's API Gateway is integrated with several data augmentation and risk evaluation services, and can be used by any brokers, reinsurers and other partners with whom Mosaic works.
"Free of any tech legacy, Mosaic's digital operating model is built to drive frictionless data exchange with our partners, and our API Gateway is its key building block," said Abhijeet Kuray, chief technology officer at Mosaic. "We are very happy to be part of this groundbreaking market development with Howden. Its Tepfin X platform has a well-designed API layer that integrates with our API Gateway to create a seamless transfer of trading and placement information. We expect this to bring significant efficiencies and improve speed of processing risks."
"Our digital design philosophy is based around a desire to create solutions adapted to the intricacies of each line of business, underpinned by a standardized data model," said Paul Hillier, managing director of Howden's xTrade platform. "As we continue to create highly efficient connections that enhance the products and services we provide, this launch is an important first step in achieving our ambition to be the simplest yet most advanced broker with whom to work."
.