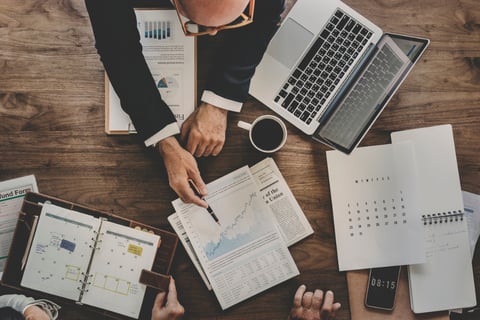 Beazley has revealed its financial results for the half year ended June 30, 2022, a period that delivered a mixed bag for the specialty insurer. Its profit before tax dropped 87% to $22.3 million, from $167.3 million in H1 2021, while its annualized return on equity dropped to 1%, from 15% for the same period last year.
In better news, however, Beazley saw its GWP increase by 26% to $2,554.9 million, up from $2,035.3 million in H1 2021. Its net premiums written also received a hefty boost, measuring at $1,759.9 million, compared to last year's $1,442.1 million – an increase of 25% In addition, the insurer delivered its best half year combined ratio since 2015 at 87%, down from H1 2021's 94%.
Below is a breakdown of where each of Beazley's key product lines stands as of June 30, 2022.
June 30, 2022

Cyber ​​Risks




$m

Digital




$m

MAP Risks




$m

Property Risks




$m

Specialty Risks




$m

Total




$m




Gross premiums written

472.7

98.0

547.2

478.0

959.0

2,554.9




Net premiums written

322.0

83.4

358.2

347.0

685.3

1,795.9




Net earned premiums

362.4

82.3

316.9

312.6

732.2

1,806.4




Net investment loss

(33.2)

(8.2)

(21.8)

(27.9)

(101.9)

(193.0)




Other income

5.7

0.9

1.8

4.3

9.7

22.4









Commenting on the results Beazley CEO Adrian Cox highlighted that the insurer maintained the momentum of H2 2022 with its GWP increase of 26% and its better-than-expected claims experience. A challenging investment environment had impacted profit, he said, but he was delighted that Beazley had achieved its best combined ratio at half a year since 2015.
"We continue to manage actively for inflation and recession and our estimate for the war in Ukraine remains unchanged," he said. "Given the positive experience in the first half of this year we are in a position to update our combined ratio guidance to high 80s for 2022, assuming average claims experience for the second half of the year."
.